In August 2010, my sweetheart witnessed the rarest and sweetest grocery product on our last day in Sydney, Australia, the "Arlingtons Fruit Tapioca Pudding." It was a hard find, because it was placed in the milky yogurts section, plus the labels, "gluten-free and dairy-free" on that product was impossible to read (few metres away).
We found these at one Harris Farm Markets grocery store, it's located at 24-30 Springfield Avenue, Potts Point NSW 2011, Australia in Darlinghurst (view map). I love the Harris Farm Markets grocery store in Sydney, plus the eastern suburb of Sydney (it's a bit more lively and young compared to a business district in Sydney.)
Review: I had the passionfruit fruit tapioca. There were other flavours such as Real Raspberry, Coco Mango and Sweet Lemon Lime. I haven't seen the Cinnamon Apple, which I've been meaning to try. I remembered on my last day in Sydney, I wanted to try all of them, but I couldn't due to the fact of having a tiny fridge at Sydney Sheraton on the Park hotel. To top it all, I love the texture, the creaminess and the infused passionfruit flavour. It was the best vegan tapioca pudding I ever had in Sydney.
I have been meaning to include this post entry even though it was found one year ago.
Want more recipes or something more? Get your monthly vegan miam newsletter and receive exclusive Taiwanese and/or Asian recipes. Receive new posts by email, by RSS or bloglovin', and keep up with vegan miam on facebook, twitter, pinterest, instagram and google+.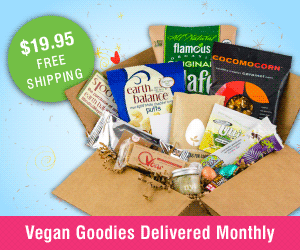 ---