I would like to thank Vegan Bloggers Unite for kindly nominating my blog for the "One Lovely Blog Award." Loads of love to you both!
The rules are as follows for these types of things
Link back to the blogger who nominated you.
Paste the award image on your blog, anywhere.
Tell them 7 facts about yourself.
Nominate 15 other blogs you like for this award.
Contact the bloggers that you have chosen to let them know that they have been nominated.
Resume blogging your regular posts.

Seven facts about me:
- I'm Taiwanese, born in Taiwan, raised in Pittsburgh and lived partially in Oregon.
- I work as a graphic/web designer & developer & a photographer.
- I travel frequently and love attending and documenting airport lounges. I also live in different flats long-term whilst being abroad.
- I have been a vegan since 2006 when I met a vegetarian, my boyfriend and due to a personal health reason that I've been battling with as a child. I was a first-generation Taiwanese vegan.
- I used to study Biochemistry and aced at Organic Chemistry.
- I am not an outdoor person, but I don't mind walking long miles in cities or towns.
- I used to hate button mushrooms, but love them now.
My nominations for 15 wonderful bloggers:
Alessandra's Vegan Blog
Astig Vegan
Bread Without Butter
Chef Pandita
Cookie Sound
Live Healthy Simply
Mangia, Gioia!
Mis Pensamientos
Nicole Leigh Photographs
The Healthy Voyager
The London Vegetarian
The Vegan Swedes
Vegangela
Vegan Yack Attack
Will Travel For Vegan Food
Want more recipes or something more? Get your monthly vegan miam newsletter and receive exclusive Taiwanese and/or Asian recipes. Receive new posts by email, by RSS or bloglovin', and keep up with vegan miam on facebook, twitter, pinterest, instagram and google+.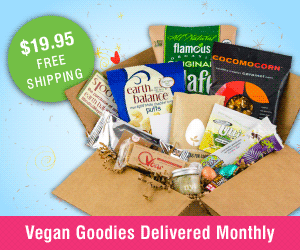 ---