Maschu Maschu Neubaugasse
Neubaugasse 20
Ecke Lindengasse 41
1070 Wien
I heard about Maschu Maschu through Happy Cow directory and it seems to have good reviews. It wasn't difficult finding Maschu Maschu in Neubaugasse, in the seventh district of Wien, known as the huge populated shopping centre. The restaurant was almost empty before noon, but we had a large falafel plate so we can try all sorts of things.
The large falafel plate has falafel, hummus with tahini, eggplant, red cabbage, sauerkraut, green salad and one piece of pita.
Pros: Easy location and find. We were given a menu in English rather than German (thanks goodness). Tahini/hummous was a plus; love the creaminess. Falafel balls aren't dry or wet with the meal. Pita bread was decent (wish we had more).
Cons: Customer service seems to be slow, or not attentive in a certain way when we need to pick up a check or make an order. No drinks such as water to go with the meals. A bit hefty price for a falafel plate (€ 8.50) compared to other falafel places in Europe. Only one piece of pita bread; seems a lot of salads to put in just one pita bread. Not too fond of eggplant salad (red mushy stuff, very common in a lot of falafel plates/sandwiches), I guess I'm not an eggplant salad fan since I usually go for Chinese eggplants.
The question is, will I go back there again? Yes, I would go back there occasionally, but I will probably go off with falafel balls with tahini/hummous with pita on its own without unnecessary salads if they do offer that. I enjoyed snapping food pictures of their plate; they have the best natural lighting in their restaurant, thumbs up to that.
Want more recipes or something more? Get your monthly vegan miam newsletter and receive exclusive Taiwanese and/or Asian recipes. Receive new posts by email, by RSS or bloglovin', and keep up with vegan miam on facebook, twitter, pinterest, instagram and google+.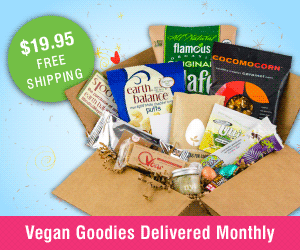 ---