Austria carries one of the 100% plant-based vegan brands called, "VegaVita" and most of the products range from spreads to sausages to schnitzel. You can find most of the products at Merkurt, sometimes at Spar or Billa.
In conclusion, VegaVita are slightly greasy. They all taste completely the same, plus the texture was a bit different compared to other vegan meat brands.
One of the vegan meat I tried was the "Vleischkäse", which was a German-style meatloaf that usually oozes with melting cheese. But this vegan version did not have cheese in it, but have herbs/peppercorns around it. I thought the texture was funny and it felt like eating a rubbery seitan. The smell was a bit odd, but I heard the real meat smelled so bad according to an Austrian local. I didn't really like that flavour or texture, but it looked a bit like a real German fleischkäse!
The other one I had was vegan cevapcici–grilled minced meat sausages. I used them as vegan meat crumbles for the spaghetti, which was good. I couldn't imagine eating them alone because they might be mushy. I still like them with my pasta regardless.
Want more recipes or something more? Get your monthly vegan miam newsletter and receive exclusive Taiwanese and/or Asian recipes. Receive new posts by email, by RSS or bloglovin', and keep up with vegan miam on facebook, twitter, pinterest, instagram and google+.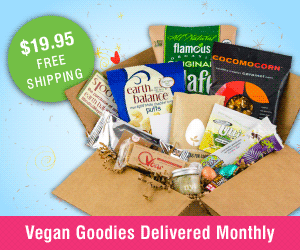 ---