★ Lidia's Vegan Sangria ★
This weekend I had a lovely time making my own Sangria. I must say this will be a staple in my fridge and I enjoyed the 'testing' aspect of this thrown together recipe.
Wine is a very personal thing, I find everyone has their own favourites and I am not incredibly knowledgeable in this area, so I invite you to pick your own vegan wine as a base. Most people pick red wine, but white is just as good and possibly sweeter (depending on the choice).
The crazy part about all wine not being vegan has to do with the filtering process. Click here to read an older post I wrote about why all wine isn't vegan.
INGREDIENTS
1/2 bottle of wine
1/4 cup of Grand Marnier
2.5 tbsp of 'tea' from dried hibiscus
2.5 tbsp simple sugar mixture
2 tbsp lime juice
1 cup of Perrier (any flavour)
1 cup of ice cubes
1/4 cup diced pineapple
1/4 cup diced apple
1/4 cup diced strawberries
1/4 cup diced orange
1/4 cup diced mango
Juice of 1/2 an orange
PREPARATION
Juice the orange and lime and pour into your pitcher/container, then add the other liquid, ice cubes and fruit. The simple sugar mixture is exactly that, it is equal parts sugar and water boiled in a pan over high heat. Stir the mixture till it bubbles and then remove from the heat till it cools and add to the Sangria. The strawberries and orange are most likely to sink to the bottom of your pitcher, so might want to use a long spoon to reach if you want them in each cup. I would recommend chilling this drink over night for best results, but if you're in a hurry, this will do as well. I do suggest chilling the red wine, yes, I know it's against the grain, but in this instance the drink is best served cold.
Enjoy!
About Guest Blogger: Lidia Le François

Hello! I'm Lidia, the author of Air Eater and Founder of the community blog: Vegan Bloggers Unite! I have been a vegetarian since 2004 and in 2010 took the step to become fully vegan. I am also Co-Founder of Concept Branding, a social media company who deals exclusively with ethical vegan companies, with my husband Mathieu. As Mat is gluten intolerant, I support him in this and thus Air Eater is a vegan and gluten free blog. I enjoy writing about recipes I create and test; what vegan isn't obsessed with food? Find me on my sites or Facebook/Twitter. The kitchen is my happy place and I hope it's yours too.
LINKS: www.aireater.com, www.veganbloggersunite.wordpress.com, www.conceptbranding.co
FB: AirEater, VeganBloggersUnite, ConceptBranding
TWITTER: @lidialf,  @VeganBlogsUnite, @ConceptBrandTO
Want more recipes or something more? Get your monthly vegan miam newsletter and receive exclusive Taiwanese and/or Asian recipes. Receive new posts by email, by RSS or bloglovin', and keep up with vegan miam on facebook, twitter, pinterest, instagram and google+.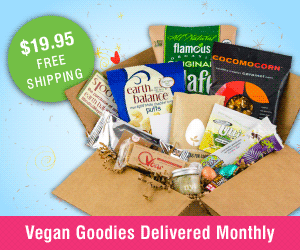 ---