★ Bread Without Butter: Spicy Kimchi Potatoes ★
The potato is one of my favorite foods. When baked, boiled, steamed, or fried, the starchy tuber can serve as a hearty snack or foundation for larger meals. As a sucker for a good sweet potato, I tend to favor the reliably sweet satsumaimo. However, I've recently rediscovered just how much I enjoy regular potatoes. After finally mastered the technique for achieving the perfect texture for skillet-fried potatoes–tender on the inside, crisp on the outside–I've enjoyed making batches with varying seasoning blends, vegetables, and plant-based proteins.
These Spicy Kimchi Potatoes are my latest, most unconventional take on basic, skillet-fried potatoes. Savory, spicy, and a little tangy, these Korean-inspired tubers are simple to cook up, hearty, and delicious.

Spicy Kimchi Potatoes
Yields 2 large servings
Nut-free, Vegan
INGREDIENTS
2 medium-sized russet (or other variety) potatoes – unpeeled, scrubbed clean, and cut into large chunks
1 green onion – green and white parts separated and finely chopped
1 clove garlic, minced
¾ c vegan kimchi – drained and chopped
1 T canola oil, or enough to coat the pan
Salt and pepper, to taste
PREPARATION
1. Heat a large, cast-iron pan over medium-low flame or setting. Add oil and allow it to get hot.
2. Add the white part of the onion, potatoes, and a pinch each of salt and pepper; stir to combine.
3. Cover the pan with a lid. Allow the potato to cook until the pieces are tender on the inside with a golden-crisp exterior; stir occasionally to achieve even browning.
4. Add the garlic, stirring and cooking it for a few seconds, just until it becomes fragrant.
5. Mix in the kimchi and green parts of the onion.
6. Taste for seasoning; adjust salt and pepper, if desired.
7. Remove the pan from heat and allow the potatoes to cool slightly before serving.
About Guest Blogger: Tiffany, Bread Without Butter

Tiffany is an avid cook, recent college graduate, and lifelong resident of California. She currently resides in her hometown along the central coast, where she cooks, eats, and writes about a myriad of vegan treats. You can read her blog, Bread Without Butter, at http://breadwithoutbutter.blogspot.com and find her on Twitter (@breadwobutter).
Want more recipes or something more? Get your monthly vegan miam newsletter and receive exclusive Taiwanese and/or Asian recipes. Receive new posts by email, by RSS or bloglovin', and keep up with vegan miam on facebook, twitter, pinterest, instagram and google+.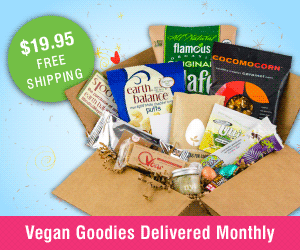 ---