My name is Betsy and I'm the owner of the baking blog, JavaCupcake. Now, you may be confused as to why a baker is doing a guest post on a vegan blog…well, it's because not only do I love to bake, but I also love to create healthy foods that my entire family can enjoy.  Today's recipe is just that… healthy, delicious and vegan! I don't know how many times I've whipped up this salsa for my family but every time it's just a little bit different and a little bit better!
★ JavaCupcake: Vegan Black Bean & Corn Salsa ★
This recipe is pretty simple, but it is full of clean, crisp flavors and is perfect for a summer bbq!

Black Bean & Corn Salsa
makes a lot!
INGREDIENTS
12 vine ripe tomatoes, diced
2 medium white onions, diced
1 medium red onion, diced
4 large cloves of garlic, diced
1 jalapeno, diced (include the seeds if you want it spicy!)
1 large bunch of coriander (or cilantro), stems removed and roughly chopped
2 limes, zested and juiced
1 can of black beans, drained and rinsed
1 can of sweet corn, drained and rinsed
Red pepper flakes, to taste
Salt/pepper
PREPARATION
1. In a large bowl, combine the diced tomatoes, onions, garlic, jalapeno and coriander.
2. Add the zest of the limes and the juice of the limes and mix to combine.
3. Add the beans and corn and stir in.
4. Generously salt and pepper the salsa.
5. Add red pepper flakes to taste (add lots if you like it spicy).
6. Cover and place in refrigerator for 3-4 hours (or overnight).  The longer you let it set, the better the flavors will come together.
7. Serve with a side of tortilla chips or slather over tacos! (Or just eat it by the spoonful!)
NOTE:This makes a LOT of salsa.  I really don't know how to make it smaller.  Haha  This is just a basic recipe, you can add or change or mix things up with different vegetables to create a flavor or taste you want!  Be creative! That's what cooking is all about!
I hope you really enjoy this salsa! My family and friends really love it!  If you're interested in more of my recipes, you can find me all over the internet!
About Guest Blogger: Betsy, JavaCupcake

I own the blog JavaCupcake.com where I've been sharing my recipes for home baked cupcakes, cakes, cookies, pies and more since January 2009.  I also blog about my adventures in visiting cupcake shops all around the world.  Currently, I am living in Germany with my family while my husband is stationed here with the US Army, but I'm originally from Seattle, Washington.  We've been here since March 2011 and hope to be here at least 3 more years.  It's been so much fun trying new food in Europe!  I also write for the world's largest blog about cupcakes, Cupcakes Take the Cake.  I've been with them since August of 2010 and share stores of cool cupcakes from Seattle to Germany.  The picture of me on the left was from one of my weekend getaways since being here in Europe…a trip to Salzburg!
BLOG: www.javacupcake.com
FACEBOOK: javacupcake
TWITTER: @javacupcake
Want more recipes or something more? Get your monthly vegan miam newsletter and receive exclusive Taiwanese and/or Asian recipes. Receive new posts by email, by RSS or bloglovin', and keep up with vegan miam on facebook, twitter, pinterest, instagram and google+.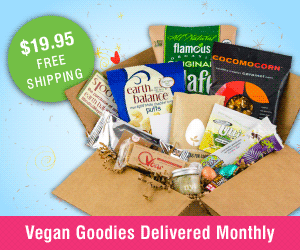 ---