This is a delicious recipe adapted from an old German recipe which I translated and also veganised to make it suitable for vegans to eat and of course non-vegans would not be able to resist eating this either.  It is very more-ish.
★ Thomas Beed: Vegan Plum Tart (Pflaumenkuchen) ★
INGREDIENTS
15g Nutellex (Dairy free margarine)
Egg replacement (Orgran No Egg  replacement)  2 tsp + 4 Tsp water
1/2 tsp  salt
1 tsp. vanilla essence
3/4 cup sugar
1 1/2 cup flour
1 tsp. baking powder
1/4 cup Lite soy milk
2 1/2 to 3 lbs. sm. Italian plums, depending on size of pan
About 1 cup chopped almonds
Cinnamon sugar to sprinkle
PREPARATION
1.  Blend Nuttellex (vegan margarine) together.
2.  Mix well the egg replacement, flour, salt, baking powder, vanilla, and soy milk.
3. Grease a round baking tray (diameter roughly 20cm
4. Preheat oven @ 190C (375 F, Gas mark 5)
5. Spread dough on the round baking tray
6. Halve, pit and wash plums
7. Lay plums on the dough with cut side up and touching each other
8. Sprinkle plums with sugar and cinnamon
9. Then dot plum with a little piece of Nuttellex (vegan margarine)
10. Sprinkle nuts over the plums
11. Bake @ 190C (375 F, Gas mark 5) for 30 minutes
About Guest Blogger: Thomas

G'day my name is Thomas.  I live in the beautiful subtropical part of Australia called Brisbane and I have been an ethical vegan for 10 years. Before I became vegan I was a vegetarian and it took me some time to realise that the only way I could say I was doing anything for the animals with a clear conscience was to stop kidding myself that vegetarianism helps animals, because it does not. Becoming vegan and staying vegan has not been difficult as many people tell me it is. If you are reading this and truly want to make a difference then become vegan.
I enjoy many things like photography, running, walking, learning languages, playing guitar, writing songs and poetry, reading, blogging, traveling with my wife (not on work trips) and enjoying life.  My mantra is, "Enjoying your life to the full before someone switches the light out."
BLOG: www.thombeeblog.wordpress.com
TWITTER:  @tombeed
Want more recipes or something more? Get your monthly vegan miam newsletter and receive exclusive Taiwanese and/or Asian recipes. Receive new posts by email, by RSS or bloglovin', and keep up with vegan miam on facebook, twitter, pinterest, instagram and google+.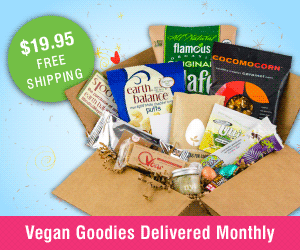 ---