★

Zizi's Adventures: Almond Butter Red Currant Popsicles

★
I'm so glad to be a guest blogger on Rika's
amazing blog
. What an honour! We got to know each other through Twitter and
I had a chance to meet her personally in Budapest
. I brought an easy to make yum popsicle recipe for you. During the very sweltering Hungarian summer (temperatures 36-40C) I didn't turn on my oven often. I bought popsicle molds and I discovered the homemade popsicle world. There are so many great ingredients (fruits, chocolate, nuts, herbs, spices) to use and within a few hours you can cool down yourself with an icy dessert. See
other popsicle recipes
here.
INGREDIENTS (makes 4 popiscles)
• 200 ml coconut milk
• 50 g almond butter
• 55 g coconut or cane sugar
• 100 g red currant
PREPARATION
1. Pour coconut milk into the food processor, add almond butter, coconut sugar and 50 g red currant. Whizz up until smooth.
2. Add the remaining 50 g red currant and pour the mixture into popsicle molds, insert sticks and freeze until solid (at least 2 hours).
About Guest Blogger: Zita, Zizi's Adventures
SAY HELLO…
Hungarian-born Zita lives in Budapest. She loves traveling, reading, going to the organic markets and browsing food blogs. Zita took interest in healthy eating in 2005, after a visit by a natural therapist whom had convinced her about the benefits of vegetarianism. As a vegetarian, she makes many vegan dishes and she intends to use as little animal-related ingredients (dairy, egg) as she can. Her vegetarian food and travel blog is Zizi's Adventures.
XOXO
★ WEBSITE: www.ziziadventures.com
★ TWITTER: @ziziadventures
★ FACEBOOK: /ziziadventures
★ PINTEREST: /ziziadventures
★ INSTAGRAM: @ziziadventures
Want more recipes or something more? Get your monthly vegan miam newsletter and receive exclusive Taiwanese and/or Asian recipes. Receive new posts by email, by RSS or bloglovin', and keep up with vegan miam on facebook, twitter, pinterest, instagram and google+.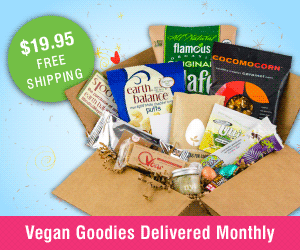 ---