Just a note, this is my first time to attempt a raw courgette (also zucchini) pasta, and my first time to make my own in the kitchen. It turned out fantastic, and addictive.
At first, I realized I don't have a Spirali, or a decent turning slicer, which makes long 'spaghetti' out of vegetables such as courgette (zucchini) or even carrots. The only kitchen appliance I find useful is the Magimix by Robot-Coupe Food Processor Juice Extractor which has been around for years in the kitchen. This is how my zucchini (courgette) 'half-spaghetti' looks:
Raw Courgette Pasta
Yields: 1 serving
PREPARATION:
1. Make sure you take the courgette out at room temperature for a few hours, slice in half or into pieces (that will fit in the food processor), pat them with towel to dry them to take the moisture out before slicing.
2. Gather them in a cheesecloth, squeeze the moisture, leave it aside for 20 minutes in the drainer.
3. Add 1 tablespoon olive oil & 1 teaspoon sea salt all over it for seasoning.
4. Add other spices for flavor & the cashew sauce (recipe below).
INGREDIENTS:
• 1 cup raw cashews, soaked overnight in a jar (wash through cold water prior to blending)
• 2 tablespoons olive oil
• 1/2 small white onion, finely chopped
• 4 cloves fresh garlic, chopped
• 1 1/2 – 2 teaspoons miso (white) unpasteurized/ live (I use Cold Mountain Miso which uses non-GMO & unpasteurized miso or Raw Guru Organic Miso) (measurement corrected by The Health Family and Home, many thanks)
• 1/4 cup nutritional yeast
• 1 tablespoon lemon juice
• 1 teaspoon apple cider vinegar
• 1 1/2 -2 tsp Himalayan salt to taste (measurement corrected by The Health Family and Home)
• 1/4 cup warm water
• paprika for seasoning (optional)
PREPARATION:
1. Soak raw cashew overnight for 6-8 hours in freshwater in fridge. Rinse them and pat with cheesecloth to dry them.
2. Add cashews to food processor or blender. Mix cashews until finely ground as a nut butter-like consistency.
3. Add the rest of the ingredients.
4. Puree until creamy and smooth.
Want more recipes or something more? Get your monthly vegan miam newsletter and receive exclusive Taiwanese and/or Asian recipes. Receive new posts by email, by RSS or bloglovin', and keep up with vegan miam on facebook, twitter, pinterest, instagram and google+.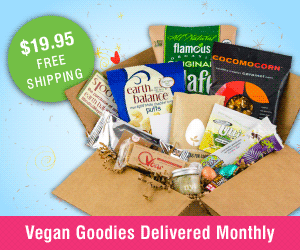 ---