We made fresh blueberry waffles adapted from veganyumyum, replacing soy milk & yogurt to coconut milk & yogurt and topped with Soyatoo rice whipped cream and BeeFreeHonee (vegan apple syrup).
INGREDIENTS:
2 Cups All Purpose Flour
2 tsp Baking Powder
1 tsp Baking Soda
1/2 tsp Salt
3 Tbs Sugar
1 Container Coconut Yogurt (Any Fruit)
1 1/3 Cup Coconut Milk
5 Tbs Water
1/3 Cup Coconut Oil
Spray Oil for the waffle iron
Fresh blueberries
PREPARATION:
Mix all the dry ingredients together well with a whisk. In another bowl, whisk the wet ingredients together. Combine wet and dry. Leave in the fridge for a few hours.
Grab a measurement cup, pour batter at 1/2 cup and gently fold in fresh blueberries, then pour into waffle. This cooks 4-5 minutes at medium-high heat. I like mine more than golden brown rather than having it soggy.
Want more recipes or something more? Get your monthly vegan miam newsletter and receive exclusive Taiwanese and/or Asian recipes. Receive new posts by email, by RSS or bloglovin', and keep up with vegan miam on facebook, twitter, pinterest, instagram and google+.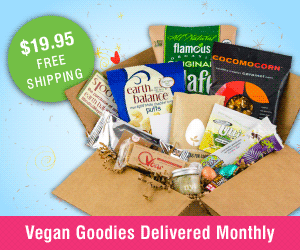 ---