We made vegan mini coconut pancake stacks with the waffle batter adapted from veganyumyum excluding blueberries, replacing soy milk & yogurt to coconut milk & yogurt and topped with BeeFreeHonee (vegan apple syrup).
INGREDIENTS:
2 Cups All Purpose Flour
2 tsp Baking Powder
1 tsp Baking Soda
1/2 tsp Salt
3 Tbs Sugar
1 Container Coconut Yogurt (Any Fruit)
1 1/3 Cup Coconut Milk
5 Tbs Water
1/3 Cup Coconut Oil
Spray Oil for the griddle
PREPARATION:
Mix all the dry ingredients together well with a whisk. In another bowl, whisk the wet ingredients together. Combine wet and dry. Leave in the fridge for a few hours.
Grab a non-stick square griddle and spray some oil at low-medium heat. Prepare Norpro 666 Nonstick Egg Rings, 2-Piece Set
and place them on the griddle. Pour the batter (about halfway) for thick pancakes or (less than halfway) if you want skinny pancakes. I prefer thick pancakes because they are wholesome and yummy.
Remove Norpro 666 Nonstick Egg Rings, 2-Piece Set
immediately after 3 minutes cooking that side. Flip the side gently and cook extra few minutes until golden brown.
Serve with rice whipped cream, or vegan syrup such as BeeFreeHonee.
Want more recipes or something more? Get your monthly vegan miam newsletter and receive exclusive Taiwanese and/or Asian recipes. Receive new posts by email, by RSS or bloglovin', and keep up with vegan miam on facebook, twitter, pinterest, instagram and google+.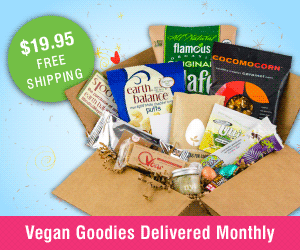 ---