I spent Valentine's Day with my partner of nearly seven years and his father. I am not a fan of Valentine's Day, but it was a pleasant evening with them. We made a spring vegetable risotto with shiitake mushrooms, which was a perfect dish for a special day, with accompanying good wine. The dish was overall tasty, delicious and made me want more.
Spring Vegetable Risotto with Shiitake Mushrooms
I have never been to Candle 79 or any of these vegan restaurants in NYC before, but I have tried their frozen meals. My favorite frozen meal was the Tofu Spinach Ravioli. I personally prefer this over Macaroni and Vegan Cheese, and I did not like their pasta. I also did not like their Candle 79 frozen meal, Seitan Piccata with Lemon Caper Sauce because it was slightly soggy and bland. Their Candle 79 Cookbook has a recipe for Seitan Piccata with Lemon Caper Sauce, maybe it is better to make it rather than eating their frozen meal. There are plenty of recipes from the cookbook that are worth trying.
I am happy to share this recipe and it is adapted from Candle 79 Cookbook: Modern Vegan Classics from New York's Premier Sustainable Restaurant
. This is a 208-page cookbook filled with vegan fare that includes appetizers, soups, salads, mains, brunches, desserts, cocktails, and wine pairings. I have not tried the other recipes yet, but the spring vegetable risotto recipe worked pretty well so far. I would make it again and again.
The major correction I would make is the serving size, it should be at least 2-3 for a decent, hearty main course, instead of 4-6. However, probably at least 4-6 for small entrée or starter dish. This is a lovely spring vegetable risotto with shiitake mushrooms, and one of my favorite home-cooked risotto dishes so far.
Spring Vegetable Risotto with Shiitake Mushrooms
Ingredients
4 cups vegetable stock (Used Imagine Organic Vegetable Broth)
2 tablespoons extra-virgin olive oil
1 clove garlic, chopped
1/4 cup finely chopped shiitake mushrooms
1/4 cup finely chopped zucchini
1/4 cup trimmed and sliced fresh asparagus
3 tablespoons finely chopped shallots
1/2 teaspoon sea salt
1 cup Arborio rice
1/2 cup white wine
Method
Put the stock in a saucepan. Bring to a boil, then decrease the heat to very low heat and hold at a simmer.
Heat 1 tablespoon of the olive oil in a pan over medium heat. Add the garlic, mushrooms, zucchini, and asparagus and sauté until just tender, 3 to 5 minutes. Remove from the heat and set aside.
Heat the remaining tablespoon of the olive oil in a large saucepan or soup pot over medium heat. Add the shallots and salt and cook for 1 minute. Add the rice and cook, stirring, until the rice is completely coated, about 2 minutes. Add the wine and cook, stirring for 5 minutes.
Add 1/2 cup of the simmering stock to the rice mixture and bring to a boil. Decrease the heat and simmer gently, stirring frequently, until most of the liquid is absorbed. Continue adding the liquid in 1/2-cup increments and stirring in the until the rice has absorbed it all, 25 to 30 minutes, stirring in the sauteed vegetables when the rice is about 5 minutes from being done. The rice should be tender, not mushy. Adjust seasoning as needed.
Divide the risotto among the large soup bowls, and serve at once. (Optional, garnish with Italian parsley, see notes)
Notes
This recipe calls for 1/2 cup chopped fresh flat-leaf parsley, for garnish which I did not add to my dish. At that time, Italian parsley was very limited in my town so I skipped that ingredient. You can garnish with the parsley in the end.
Also, the recipe did not specify the type of mushrooms, so we used shiitake mushrooms. I believe you can use any kinds.
Spring Vegetable Risotto with Shiitake Mushrooms
Spring Vegetable Risotto with Shiitake Mushrooms
Want more recipes or something more? Get your monthly vegan miam newsletter and receive exclusive Taiwanese and/or Asian recipes. Receive new posts by email, by RSS or bloglovin', and keep up with vegan miam on facebook, twitter, pinterest, instagram and google+.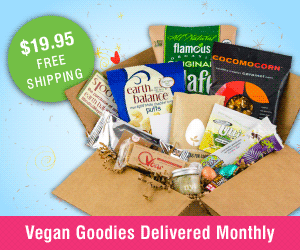 ---