This is by far the best vegan farmhouse veggie burger we have ever made, but with few modifications. I've used it for burgers, especially on a quick Russian dish.
This recipe is partially adapted from Portland, Oregon's The Farm Café's Farmhouse Veggie Burger recipe, which was also mentioned on Food Network. The recipe is vegetarian and contains medium cheddar. So we have decided to veganize the recipe and the burgers turned out delicious. I used GO Veggie!™ with dairy free Mexican Style Shreds, which combine ingredients well while cooking than Daiya Vegan Cheddar Cheese. If you prefer to use Daiya Vegan Cheese, add a bit more. I have tried both different cheeses with that Farmhouse Veggie Burger recipe this year, so far the Galaxy Nutritional Foods Vegan Mexican Shreds stood out. Plus we added 2 medium portobello mushrooms or 1 large portobello mushroom, chopped, for more flavour.
Vegan Farmhouse Veggie Burger
Yields: 4 – 5 servings
INGREDIENTS:
• 1 whole eggplant, peeled and 1 inch diced
• 2 medium or 1 large portobello mushrooms, and 1 inch diced
• 2 scallions chopped
• 1 Tbs minced parsley
• 1 cup shredded vegan Mexican shreds GO Veggie!™ with dairy free Mexican Style Shreds
• 1 cup bread crumbs
• ¾ tsp black pepper
• 1 tsp minced garlic
• ¼ tsp salt
• 6-8 Tbs olive oil (use loads of oil for frying)
PREPARATION:
1. Sauté eggplant and portobello mushroom on low heat till grey and very soft.
2. Mix together eggplant and all the rest of the ingredients, except oil, let rest for ½ hour in refrigerator.
3. Form into 4-5 equal patties about an inch thick. We used egg or pancake ring to form patties, which was very helpful. Make sure your patties are right next to the pan, because they can be a bit fragile. Use a flat, wide spatula to carry your patty toward the pan.
4. In a sauté pan, heat olive oil until shimmering hot, fry each side of patty till dark brown, about 5 minutes each side.
5. Serve on locally made sandwich bun and whatever you like on a burger!
Want more recipes or something more? Get your monthly vegan miam newsletter and receive exclusive Taiwanese and/or Asian recipes. Receive new posts by email, by RSS or bloglovin', and keep up with vegan miam on facebook, twitter, pinterest, instagram and google+.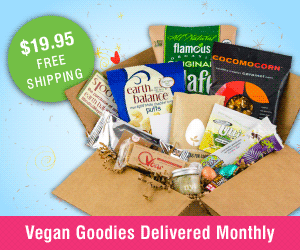 ---