We used So Delicious Dairy Free's Plain Greek Cultured Coconut Milk Yogurt for the Cilantro-Jalapeño Crema as a dressing for the amazing chili-rubbed portobello tacos with Dr. Don's homemade Mexican rice and fresh pico de gallo. The Cilantro-Jalapeño Crema goes well with burgers, tacos, sandwiches and anything that requires a bit of heat and cilantro!
It's both VEGAN and GLUTEN-FREE. It's always exciting for us to make something GLUTEN-FREE!
Cilantro-Jalapeño Crema
INGREDIENTS
• 3 So Delicious Plain Greek Cultured Coconut Milk Yogurts (18 ounces)
• 2 tablespoons water
• 2 tablespoons distilled white vinegar
• 1 rinsed and stemmed jalapeño
• 1 peeled garlic clove
• 1/2 cup lightly packed cilantro 1/4 teaspoon pepper
• Salt to taste
PREPARATION
1. In a blender or food processor, combine all ingredients, witholding a small portion of the yogurt to allow for adjustments if the sauce is too spicy. Whirl until smooth.
2. Add kosher salt to taste. If too spicy, add more yogurt.
3. Place in refridgerator, ideally, for one hour or more before serving.
Want more recipes or something more? Get your monthly vegan miam newsletter and receive exclusive Taiwanese and/or Asian recipes. Receive new posts by email, by RSS or bloglovin', and keep up with vegan miam on facebook, twitter, pinterest, instagram and google+.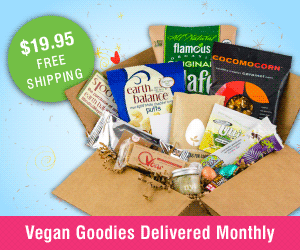 ---