I haven't posted for the past two days due to a massive e-commerce project I am working on. Work always come first. I am right now in Phuket, Thailand, and the Phuket Vegetarian Festival 2012 starts in two days!
I would like to share one of my vegan hot and sour soup dishes using Wonton wrappers which are cut into fun-looking noodle strips. Quirky idea of mine, but it turned out great. I had to finish the wonton wrappers that were used to make fried gyozas before I leave for Asia. I made this dish back in Oregon last month.
Hot & Sour Soup with WonTon Noodle Strips
Yields: 2 servings
INGREDIENTS:
• 2.5 cups of water
• 1 tablespoon no-chicken base broth (vegetable broth is good, depending on how salty it is)
• 1 tablespoon korean chili paste (gojuchang is ok) or any chili pepper paste (with visible chili peppers) Add more if you want more heat.
• 4 tablespoons Chinese black vinegar
• 2 teaspoons white pepper (different than black pepper)
• 1 teaspoon minced ginger
• 1 teaspoon garlic powder
• 
1/2 teaspoon chili flakes (if you used chili pepper paste, there's no need)
• 
2 teaspoons sesame oil
• 
2 1/2 tablespoons soy sauce
• 2 oz firm tofu, drained and pressed. cut into small 1/2-inch square cubes.
• 1/4 cup green or napa cabbage, chopped thinly like strips
• 4-5 broccoli florets
• 1 celery rib, diced very small like cubes
• 2 porcini mushrooms, chopped thinly like strips
• half of 1 medium carrot, thinly sliced
• 
1 1/2 tablespoon cornstarch or tapioca starch
• 1 green onion, finely chopped for garnish
• 1/4 cup cilantro, finely chopped for garnish
• Wonton wrappers, slice into 1/2 inch strips like noodle strips. Apply a bit of flour to keep them from sticking together (just like you handle freshly made noodles).
PREPARATION:
1. Boil water, add no-chicken base or vegetable broth. Let it boil for 5 minutes. Add chili pepper paste, black vinegar, ginger, garlic powder, white pepper, chili flakes, sesame oil and soy sauce. Mix in.
2. Add all veggies except for tofu, green onions, napa cabbage, cilantro and wonton wrapper strips.
3. Add diced tofu and napa cabbages.
4. While boiling, dissolve the cornstarch in the water (at least 3 tablespoons of water) and stir until smooth. Mix that into the soup and continue to simmer until thickens. Add more cornstarch if the soup is not thick as it should look.
5. Add wonton wrappers strips, stir. Add one at a time to avoid sticking to each other.
6. Garnish the soup with chopped green onions and cilantro (optional: pickled Chinese cabbage).
Want more recipes or something more? Get your monthly vegan miam newsletter and receive exclusive Taiwanese and/or Asian recipes. Receive new posts by email, by RSS or bloglovin', and keep up with vegan miam on facebook, twitter, pinterest, instagram and google+.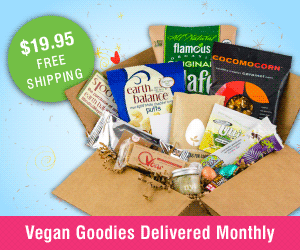 ---