Doni created a wonderful vegan lasagna dish (plus a vegetarian one) with Daiya mozzarella style shreds and homemade Béchamel sauce (vegan and vegetarian version). It tasted orgasmic!
Ingredients: Whole wheat lasagna noodles, grilled vegetables (eggplants, yellow squash and zucchini), cooked spinach and crimini mushrooms, Daniele's homemade tomato sauce, Daiya mozzarella style shreds and vegan homemade Béchamel sauce (flour, vegan butter, water, fresh rosemary, almond milk, pinches of nutmeg and salt).
Daiya Foods, Inc. requested a recipe from us
So here is it!
Ingredients:
1 eggplant, thinly sliced
1 zucchini, thinly sliced
1 yellow squash, thinly sliced
8 ounces or 1/2 pounds sliced crimini mushrooms
1/4 pounds spinach
Olive oil
Fresh thyme
Diced garlic cloves
Daiya mozzarella style shreds
Your favorite sauce recipe or a jar of store bought spaghetti sauce
Dry whole wheat lasagna noodles
For the béchamel sauce
2 tablespoons vegan butter
2 tablespoons all-purpose flour
2 cups almond milk
1 teaspoons salt
1/2 teaspoon grated nutmeg
sprig of fresh rosemary (Optional for essence)
Preparation:
Thinly slice eggplants, zucchini and yellow squash. Brush with olive oil and grill 5 minutes per side. Sprinkle with salt and pepper. Set aside to cool.
Saute crimini mushrooms and diced garlic cloves in olive oil for 5-10 minutes. When tender, add fresh thyme, salt and pepper for flavour. Set aside to cool.
Add spinach to boiling, salted water for 1 minute. Remove and add to ice water and let it cool. Strain the spinach and pat dry with paper towel. Set aside to cool.
In a medium saucepan, heat the vegan butter over medium-low heat until melted. Add the flour and stir until smooth for 10 minutes. Heat the almond milk in a separate pan. As the almond milk boils, pour it to the vegan butter mixture and stir constantly for 10 minutes until smooth. Sprinkle with nutmeg while boiling.  (Optional: You can use sprig of rosemary during the cooking but removed, so essentially just the essence.) Pour the mixture in the dish and place it in the fridge for an hour until the liquid is slightly thick.
Boil whole wheat lasagna in salted water according to package directions and set aside to dry.
Directions:
Preheat the oven to 375 degree and spray vegetable oil in the baking dish.
Spread spaghetti sauce on the bottom of dish. Put a layer of lasagna noodle and top with spaghetti sauce again and spoon with béchamel sauce thinly. Add a layer of grilled vegetables, spinach and mushrooms, followed by Daiya mozzarella style shreds. Repeat twice.
Bake for 45 minutes preheated oven, covered with foil. Remove from oven and remove foil. Top with Daiya mozzarella style shreds and bake for another 15 to 30 minutes until it reaches desired appearance. Set it aside to cool for 30 minutes before cutting.
Enjoy!
Servings: 6
Want more recipes or something more? Get your monthly vegan miam newsletter and receive exclusive Taiwanese and/or Asian recipes. Receive new posts by email, by RSS or bloglovin', and keep up with vegan miam on facebook, twitter, pinterest, instagram and google+.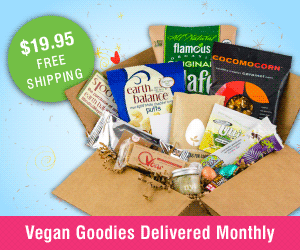 ---