As you may have noticed, the term, "cheesecakes" was overly used in my blog regarding desserts, or in other words, cheesecake is one of my favourite desserts. I used to love original cheesecakes as a kid, anything that tastes like that turns me on. But things are different since I became a vegan. When I tried a lot of vegan cheesecakes from around the world, majority of them tastes like tofu, honestly, why should cheesecakes taste and feel like tofu? My ideal vegan cheesecake has to be creamy and luscious. In this recipe, I used GO Veggie!™Classic Plain Cream Cheese Alternative, which was pretty good. Their cream cheese product made my vegan mini cheesecakes fantastic to feast on.
My Absolutely Fabulous Mini Cheesecakes
Yields: 8 servings (bite-size)
You will need two Le Creuset Tart pans (at least 4 1/4 diameter).
FOR THE CRUST:
• 1 1/4 cup dairy-free graham cracker crumbs
• 1 tablespoon agave nectar
• 1/2 cup melted dairy-free, soy-free butter
• 1 tablespoon flour
1. Preheat oven to 375 degrees F.
2. Combine crushed graham crackers, vegan butter, agave nectar, flour in medium bowl. Press crust mixture into two pans. Set aside.
FOR THE FILLING:
• 1 8-oz vegan cream cheese (I used GO Veggie!™Classic Plain Cream Cheese Alternative)
• 1 Bob's Red Mill Egg Replacer
(Mix 1 Tablespoon egg replacer with 3 Tablespoons water)
• 2/3 cup vegan sugar (add more if the mixture tastes more like cream cheese)
• 1 teaspoon vanilla extract
• 1 tablespoon fresh lemon juice
1. To make the filling, add cream cheese, Ener-G egg replacer mixture, sugar, lemon juice, and water in a large bowl. Blend until smooth with an electric hand mixer. I like using the electric hand mixer.
2. Pour filling over prepared crust (in two pans).
3. Bake for 40-45 minutes, or until the topping looks a bit brownish.
4. Allow cheesecake to cool at room temperature for 30 minutes.
5. Cover pan and refrigerate overnight or freeze for 2-3 hours before serving.
Want more recipes or something more? Get your monthly vegan miam newsletter and receive exclusive Taiwanese and/or Asian recipes. Receive new posts by email, by RSS or bloglovin', and keep up with vegan miam on facebook, twitter, pinterest, instagram and google+.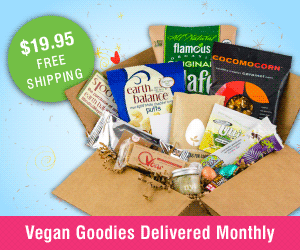 ---