This recipe involves The Vegg. For further review about The Vegg, please read here. I grew up around "non-vegan" Taiwanese oyster omelettes, which requires a lot of oysters and egg batter, hence drizzled with sweet and savoury gravy. Oysters are one of Taiwan's favourite ingredients. Instead, I use the vegan Vegg and oyster mushrooms and it was one of the challenging dishes I've veganized in my entire life.
Vegan Taiwanese Oyster Omelette 蚵仔煎
INGREDIENTS FOR OMELETTE
1/2 cup sweet potato powder (note: this is not a flour, you can find it at the asian market)
3 tablespoons tapioca starch (note: this is not a flour)
3/4 cup cold water (for batter mix) + 1/2 cup warm water (only for Vegg mix)
pinch of salt
3/4 cup shredded Oyster mushrooms, into 1-inch (cut off tough stems)
3 cups shredded napa cabbage
pinch of white pepper
drizzle sesame oil
2 teaspoons The Vegg
2 oz extra firm tofu, pressed and drained
Sunflower Oil
Vegetarian Oyster Sauce for garnish
INGREDIENTS FOR THE OMELETTE ORANGE SAUCE
1 tablespoon organic ketchup
2 1/2 tablespoons garlic chili sauce (add one extra tablespoon if you want more heat)
1/2 tablespoon salted peanut butter (you can get it at Trader's Joe)
1 1/2 tablespoons brown sugar
1 teaspoon garlic powder
1/2 teaspoon of plum liquor (optional for taste)
2/3 of 1 tablespoon tapioca starch
3 tablespoons water
TO MAKE OMELETTE
1. In a medium bowl, mix sweet potato powder and tapioca starch until dissolved. Set aside. This will be your Potato-Tapioca Mix.
2. Heat up a large non-stick skillet on medium-high heat, add oil to grease pan. Fry shredded cabbage and oyster mushrooms for 5 minutes until cooked. Season it with few pinches of salt and white peppered and drizzle sesame oil. Set it aside on a plate.
3. Create your VEGG mix. Mix 1/2 cup warm water, 2 teaspoons The Vegg and 2 oz pressed extra firm tofu in a high-speed blender for 15 seconds.
4. Add Potato-Tapioca Mix (see Step 1) to the pan and let it cook until translucent. Do not let it burn.
5. Pour your VEGG mix onto the translucent "omelette" and use the spatula to break it apart and press them so they will stick to it. Season with pinch of salt and white pepper.
6. Flip the omelette and let it cook for 5 minutes. Place cooked cabbages and oyster mushrooms on it.
7. Fold the omelette and enjoy it with the sauce (recipe below) and a vegetarian oyster sauce. Load the sauces up already!
TO MAKE OMELETTE ORANGE SAUCE
1. Add tapioca starch to water, mix and heat in a pan at medium heat. Stir until the mixture is slightly thick, then add all the rest of the ingredients (ketchup, plum wine, garlic chili sauce, salted peanut butter, brown sugar and garlic powder).
2. Stir until mixed evenly and remove from heat.
3. You can refrigerate it for a week. It is great on noodles, sushi, and anything else.
Want more recipes or something more? Get your monthly vegan miam newsletter and receive exclusive Taiwanese and/or Asian recipes. Receive new posts by email, by RSS or bloglovin', and keep up with vegan miam on facebook, twitter, pinterest, instagram and google+.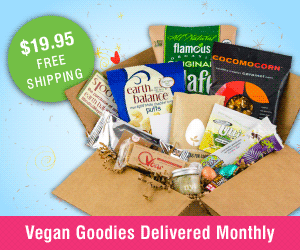 ---