This dish consists of Viana's Veggie Turkish Roast with vegan Tzatziki sauce, fresh salad seasoned with Crete extra-virgin olive oil. The chopped carrots are a great addition to the dish. They also go well with any pita bread or any favourite flatbread of yours, and this amazing harissa, a yummy salty-spicy condiment.
You can use So Delicious Dairy Free's Plain Greek Cultured Milk yogurt in the Tzatziki sauce. The yogurt provides the thick and creaminess to the sauce.
This recipe is created and made by vegan miam co-blogger, Doni.
Vegan Doni Tzatziki Sauce
Ingredients
24 oz. unsweetened vegan yogurt
2 Persian cucumbers, peeled, shredded with a box grater and drained
Pinch of sea salt
3 cloves of garlic, minced or finely chopped
juice of half a lemon
less than 1 tablespoon any Greek olive oil (the fancy part)
Fresh dill, chopped depending on taste
Method
Drain the plain soy yogurt overnight in a coffee filter inside a colander over a bowl. The longer you leave it to drain, the less runnier.
Peel Persian cucumbers, shred them with a box grater, and drain all liquid by putting them in a towel or in a wire colander. Sprinkle some sea salt.
Finely chop garlic cloves.
Gather all ingredients in a large bowl: drained yogurt, shredded Persian cucumbers, minced garlic, juice of half of lemon, olive oil and fresh dill. Don't add too much olive oil, it will make the tzatziki runny.
You can add more chopped fresh dill as much as you like for the desired flavour and colour.
Add pinch of salt to taste.
Let the bowl sit in the fridge for a few hours before serving.
Notes
The vegan Tzatziki can last in the fridge, covered for about 3-4 days fresh. You can use it as a condiment for any vegan meat dishes and salads.
Ingredients
4 small Persian cucumbers, chopped into medium chunks
1/4 red cabbage, chopped
1/2 red pepper, chopped
1 roma tomato, chopped
1 carrot, shredded
2 tablespoons Greek olive oil
2 tablespoons fresh lemon juice or white vinegar
Pinch of fresh dill and oregano
Salt & pepper to taste
Method
Chop all the vegetables finely.
Gently mix chopped vegetables with olive oil, fresh dill, oregano, white vinegar (or lemon juice).
Salt & pepper to taste.
Cover and place in fridge for at least 3-4 hours.
Notes
So Delicious® Dairy Free 2013 Recipe Contest
Check out my Rooibos Masala Chai Waffles over at the So Delicious® Dairy Free 2013 Recipe Contest and their fabulous Pinterest Board.
Want more recipes or something more? Get your monthly vegan miam newsletter and receive exclusive Taiwanese and/or Asian recipes. Receive new posts by email, by RSS or bloglovin', and keep up with vegan miam on facebook, twitter, pinterest, instagram and google+.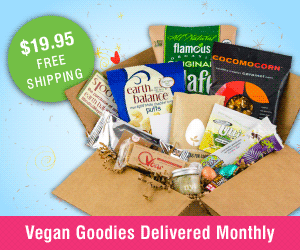 ---