I received an awesome package from Galaxy Nutritional Foods:
★ PRODUCT NAME: Galaxy Nutritional Foods
★ WEBSITE: www.galaxyfoods.com
★ FLAVORS: Currently Mozzarella and Mexican-style (as of 2012).
★ ABOUT: Based in North Kingston, Rhode Island, America's leading producer of cheese alternatives, Galaxy Nutritional Foods Vegan® Shred products come in two flavours: Mozzarella and Mexican that melt, stretch, and taste like real cheese. Both are dairy, casein, soy, gluten, lactose, cholesterol and preservative free, and made from non-genetically modified (non-GMO) ingredients with a soy-free cornstarch base. The vegan shred products have no added sugars, zero saturated and hydrogenated fats. Available in 8 oz. resealable bags in Mozzarella and Mexican flavours.
★ INGREDIENTS + NUTRITIONALS: Water, Cornstarch,* Canola Oil,* Rice Mal- todextrin,* Tricalcium Phosphate, Pea Protein,* Arrowroot Flour,* Sea Salt, Vegetable Glycerine,* Natural Vegan Flavors,* Lactic Acid, Titanium Dioxide* (a naturally occurring mineral) used as a natural coloring, Sunflower Lecithin,* Xanthan Gum,* Powdered Cellulose* added to prevent caking.
Asterisk * denotes non-GMO (they do not use ingredients that are genetically modified). Annatto is added for the color for Mexican flavour.
★ TIPS FOR CREATING THE BEST MELT & PRESENTATION FOR YOUR VEGAN RECIPES:
TIP #1: For the perfect cheese sauce, we recommend the following recipe:
INGREDIENTS: 2 cups your choice of Galaxy cheese alternative shreds, 3/4 cup low sodium vegetable broth, 1/2 tsp. garlic powder, 1/2 tsp. cornstarch, 2 tbsp. low sodium vegetable broth
DIRECTIONS: In a medium stock pot over medium heat, add Galaxy shreds, vegetable broth and garlic powder stirring constantly. In a separate small bowl, combine cornstarch and remaining broth. Slowly add to shred sauce and continue to cook for 5 min. at same heat. Add more broth as needed to achieve desired thickness.
TIP #2: Galaxy's New Vegan Shreds are perfect for any recipe calling for shredded cheese. Simply bake at 425° for 7 to 8 minutes for the perfect melt! Note: We do not recommend microwaving any of our dairy free products.
★ GENERAL VERDICT
Mexican: The vegan Mexican shreds felt crumbly and wet on my palms. I enjoyed a blend of white and orange shreds while Daiya Vegan Cheese provides shreds in individual colours. After baking the cheese on the pizza, the cheese looked creamy and gooey. It melted really well, and as it cooled down, it kept its shape without being runny. Galaxy Nutritional Foods Vegan® Shred retains firmness and consistency, and it did not make my dough soggy while some other vegan cheese tend to be runny and clumpy. However, the cheese shreds did not have a Mexican flavour whereas it would be spicy or jalapeno flavoured. They tasted a bit sweet, but once I apply sliced green jalapenos on my Mexican pizza, it gives more flavour and heat to the vegan Mexican cheese shreds. This vegan shreds is perfect for a Mexican pizza, plus a potential mac and cheese or casserole dish that requires creamy look.

Mozzarella: I cannot see the difference in flavours between Mexican and Mozzarella, but only in colours. I personally preferred the Mexican due to the blend of white and orange vegan shreds. The mozzarella vegan shreds look like a perfect addition to vegan Alfredo or creamy-cheesy dishes!. It's creamier than Daiya Vegan Cheese. However it does have a bit of a sweet tone to it. Galaxy Nutritional Foods Vegan® Shred provides the ultimate "cheesy" creaminess to any vegan dishes!
Vegan Mexican Pizza with Vegan "Mexican" Shred
For more photos & recipe of the Vegan Mexican Pizza with vegan Mexican shreds, click here to read further.
Vegan Mexican Rice with Vegan "Mexican" Shred
For more photos of the Vegan Mexican Rice with vegan Mexican shreds, click here to read further.
Vegan Cheesy Stir-Fry Curls Burger with Vegan "Mozzarella" Shred
For recipe & more photos of the Vegan Cheesy Stir-Fry Curls Burger with Vegan Mozzarella Shreds, click here to read further.
Vegan Arrabiata Penne with Vegan "Mozzarella" Shred
DISCLAIMER
This item was kindly sent to me to review by Galaxy Nutritional Foods. All products that are mentioned and reviewed here on my vegan blog are of my own personal opinions and I am not being compensated to review them, only just to share my thoughts. Any products mentioned here should be used at your own discretion and with caution. I only review cruelty-free and vegan products. If I receive a product complimentary of the company, it will be stated so in the post, otherwise, all products are purchased myself for my own personal use.
Want more recipes or something more? Get your monthly vegan miam newsletter and receive exclusive Taiwanese and/or Asian recipes. Receive new posts by email, by RSS or bloglovin', and keep up with vegan miam on facebook, twitter, pinterest, instagram and google+.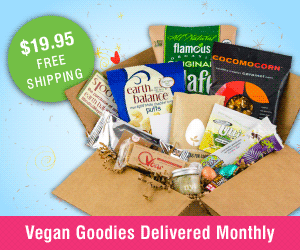 ---