This recipe is adapted from Bob's Red Mill Gluten-Free Cornbread Mix package. Doni wanted to make a vegan, gluten-free cornbread from the mix and these turned out delicious despite being gluten-free. It goes well with agave or maple syrup.
★ INGREDIENTS:
Stone ground, whole grain cornmeal and sorghum impart an unmatched flavor and texture from another era. After easy preparation, you will bake perfectly moist and light cornbread. Specially designed for those sensitive to wheat or gluten, this mix contains: whole grain cornmeal, potato starch, whole grain sorghum flour, evaporated cane juice, whole grain corn flour, tapioca flour, baking powder (sodium acid pyrophosphate, sodium bicarbonate, cornstarch, monocalcium phosphate), sea salt, xanthan gum.
Gluten-Free Cornbread
INGREDIENTS
1 1/2 cup coconut milk
1/3 cup vegetable oil
Ener-G Egg Replacer
PREPARATION
1. Have all ingredients at room temperature. Preheat oven to 375 degrees F. Grease nonstick pan.
2. Place Bob's Red Mill Gluten-Free Cornbread Mix ingredients in large mixer bowl.
3. Add 1 1/2 cup coconut milk, egg replacer and 1/3 cup vegetable oil. Mix on low speed with electric mixer until blended.
4. Beat another 30 seconds with mixer on high.
5. Pour into baking pan.
6. Bake 20 minutes or until nicely golden brown. Serve with agave or maple syrup and vegan butter.
Want more recipes or something more? Get your monthly vegan miam newsletter and receive exclusive Taiwanese and/or Asian recipes. Receive new posts by email, by RSS or bloglovin', and keep up with vegan miam on facebook, twitter, pinterest, instagram and google+.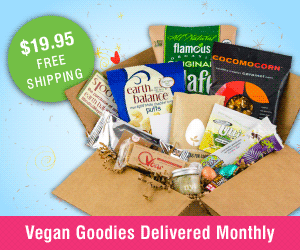 ---