★ PRODUCT NAME: Stella Deer
★ WEBSITE: www.stelladeer.com
★ ABOUT: Stella Deer is an eco-friendly indie business located in the beautiful Blue Ridge Mountains of Western North Carolina dedicated to creating the best cruelty-free and vegan, natural & organic beauty products possible. Everything is made by hand with carefully sourced pure ingredients and free from preservatives, parabens, synthetic fragrances, & sulfates. A portion of all sales goes directly to charity. It's a one woman show, the vision of aspiring author and artist Lia Flavia Ceccherini, aka Bobo, who first started crafting her own eco-beauty products after her return to the US following a whirlwind year-long trip through Europe where she spent time volunteering on organic farms and learning ways to live more sustainably & self-sufficiently. In her free time you'll probably find her outside enjoying the sunshine with her German Shepherd, Greta von bon. Visit www.stelladeer.com to learn more.
★ LEMONGRASS OLIVE OIL SOAP ★
I loved the fact that Stella Deer uses very few 100% natural ingredients, plus 100% recyclable paper label. It is equivalent to eating a healthy and wholesome dish with fewer ingredients. All Stella Deer soaps are handmade with 100% natural ingredients, SLS/Preservative/Paraben/Palm Oil-free. It described the scent very well: lemony, earthy, and clarifying. Lemongrass is generally a strong scent, the one you will find in common Thai dishes, but the scent is not overpowering in Stella Deer soap. Due to the olive oil ingredient, the soap moisturises and nourishes my skin during a warm shower without feeling irritated or turned off by a strong lemongrass scent.
Stella Deer also handcrafts soap dish, from poplar, to help preserve the life of your soap. It's a beautiful soap dish, beautifully handcrafted. According to Stella Deer, the soap can last up to 50% longer if you keep it in a soap dish.
A portion of all Stella Deer profit is donated to charity.
★ SCENT: lemony, earthy, sweet, clarifying, cleansing, tonifying
★ INGREDIENTS: saponified Olea europaea (olive oil), Cymbopogon flexuosus (lemongrass) essential oil
DISCLAIMER
This item(s) was kindly sent to me to review by Stella Deer. All products that are mentioned and reviewed here on my vegan blog are of my own personal opinions and I am not being compensated to review them, only just to share my thoughts. Any products mentioned here should be used at your own discretion and with caution. I only review cruelty-free and vegan products. I will not review any products that I don't love. If I receive a product complimentary of the company, it will be stated so in the post, otherwise, all products are purchased myself for my own personal use.
Want more recipes or something more? Get your monthly vegan miam newsletter and receive exclusive Taiwanese and/or Asian recipes. Receive new posts by email, by RSS or bloglovin', and keep up with vegan miam on facebook, twitter, pinterest, instagram and google+.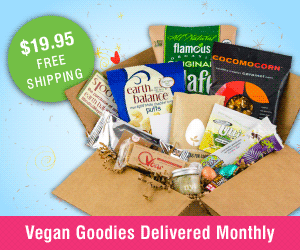 ---