Sumesa, Mexico City


There aren't any local standard groceries in Zona Rosa, where I'm staying in Mexico City. It is a pity actually. However, Zona Rosa offers small nearby asian groceries owned by the Koreans which in fact, are pretty convenient for me since I do cook my Asian cuisine very often. The nearest grocery from Zona Rosa was a cheaper grocery store called, "Sumesa", which was less than a mile walk. AND YES, it does SUCK to walk all the way to do basic grocery shopping for that when you are living in ZONA ROSA! I wouldn't recommend living in Zona Rosa for a longer term if you plan to do grocery shopping daily.
Sumesa is a pretty common grocery. I'm sure you can find them anywhere, except for Zona Rosa. There are about 13 of them in Mexico City, I think. It's pretty cheap to shop there compared to other groceries I've been to, especially if you are on a budget. I go to Sumesa for drinking water bottles, local produces (bananas, avocados, limes, etc), frozen vegetables, bread, peanut butter, condiments, and bag of unhealthy chips.
Vegan products at Sumesa Grocery, Mexico City
Other areas in Mexico City I would highly recommend are Polanco or Condesa, which include several natural foods and local standard groceries. Speaking of Superama grocery, there are only TWO Superama groceries I've found in La Condesa area: the one is near Tacos Hola and the other is near The Green Corner. And I have only been to ONE Superama grocery in Polanco area and I believe there are two in that area. The one in Polanco was the nicest grocery ever and it seemed very clean compared to other locations.
Superama, Polanco, Mexico City
The nicer looking Superama in Mexico City, I've to admit.
Can get very busy in the afternoons/evenings. Shop as early as you can.
Heavily guarded. If you are wearing a purse or bag, the security guard may want you to go to the customer service desk to monitor or keep your belongings. But they won't keep it if you have valuables in it. It's ridiculous!
They carry plenty of vegan-friendly products from chips to cookies to salsa to beans to local produces to juices to tofu to soy milk and much more. I don't think you will die in Mexico City!
They only carry this interesting selection of vegan meat products (pictured below).
Vegan Meat Products (pictured above, in order)
Polanco's Superama carries these: Falafel balls, hamburger patties, marinated meat in acidic juice, ceviche, milanesa (breaded meat) and soy rizo. Imagine getting them for anything you can make from burgers to sandwiches to wraps to tacos. That's a good thing to know that Mexico City offers vegan meat alternatives. I don't think the other Superama locations (Condesa) carry them except for standard soy rizo.
Vegan Products at Superama Grocery, Mexico City (may vary in locations, so can't guarantee they are found there)
Want more recipes or something more? Get your monthly vegan miam newsletter and receive exclusive Taiwanese and/or Asian recipes. Receive new posts by email, by RSS or bloglovin', and keep up with vegan miam on facebook, twitter, pinterest, instagram and google+.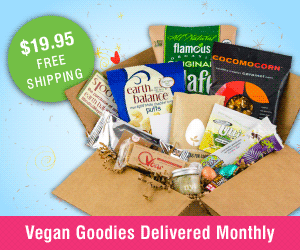 ---