Unlike Las Vegas Whole Foods' most vegan-friendly and flavourful (or just damn delicious) deli/bar on earth, Miami South Beach still offers a few vegan deli options including daily soups. Among my favourite soups was the miso soup with baked tofu and seaweed. The other soup–the vegan chicken chili– I had was very unique, but too heavy for my taste and there were loads of mock chicken balls that I could not consume due to my soy "sensitivity." The hummous products especially the falafel at Whole Foods were very disappointing and they lacked the major creamiest ingredient which was the tahini; honestly you could find the best, creamiest hummous in Paris or wherever in Europe, or perhaps the authentic tahini hummous in a Jewish grocery store in Brookline, MA or just grab a tahini sauce at your local Trader's Joe.
If you are looking for a light meal or a perfect, fresh vegan meal to go in Miami South Beach, start with the salad bar since they have varieties of raw vegetables, plus each dish contained a label of ingredients. I loved their garlic orzo rice and the soy bacon bits, plus their fig tahini-balsamic dressing. All are taken by Canon Powershot S95, sadly not my 5D Mark II (striving to be impressive…).
Whole Foods (Miami South Beach)
1020 Alton Rd. Miami Beach, FL 33139 USA
Want more recipes or something more? Get your monthly vegan miam newsletter and receive exclusive Taiwanese and/or Asian recipes. Receive new posts by email, by RSS or bloglovin', and keep up with vegan miam on facebook, twitter, pinterest, instagram and google+.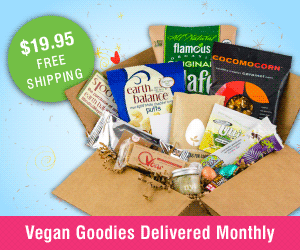 ---