Here is a small photo album of Las Vegas in December 2012. Most of them were taken along The Las Vegas Strip , Red Rock Canyon, and toward the California border. I would recommend renting a car to see these remarkable landscapes while visiting Vegas, there is so much to see in Vegas besides the strip and the vegan goodies at the hotels.
This was our first day on the road toward the California border, from The Las Vegas strip. It was a beautiful short road trip in the morning. We went out around 6am in the morning, the traffic was empty at that time.
We rented a car through National Car Rental. If you're arriving in Vegas by plane, you may wish to pick up your rental car from one of the many car rental companies (known as McCarran Rent-a-Car Center) at McCarran International Airport (LAS), which is just three miles from the airport. The airport has free shuttle services to McCarran Rent-a-Car Center.
When you rent a car, the gas tank will be full and you are expected to return it full. We only rented a car from Dec 9th evening to Dec 11th evening.
After 4-5 road trips (including stops at Whole Foods Market and Ronald's Donuts for vegan goodies), we ended up paying $35 gas to fill the gas tank when we returned the car. That wasn't much to fill up the tank, especially for a big SUV like the Nissan Murano SUV we drove in. There are plenty of gas stations near the McCarran Rent-a-Car Center.
You will be amazed how dead the The Las Vegas Strip was if you woke up at 5am in the morning, driving along the strip. The traffic along the strip will be packed in the morning (usually 8am).
where did i stay
I was in Las Vegas for a few days from December 9th to 11th. I stayed at THEhotel at Mandalay Bay Hotel, which was not my favorite place to stay in, but it was the nearest hotel on the strip to Whole Foods Market Las Vegas Blvd. I stayed there couple of times and often received upgrades.
I don't really have a hotel recommendation as long as the room has Wi-Fi connection, looks clean and chic (more like a standard suite), and food-beverage and/or spa credit and on the strip. I would avoid the first floor at MGM Grand Las Vegas (worst room with no privacy) or cheaper motel/hotel rooms that are not on the strip.
If you do not plan to rent or drive a car in Las Vegas, stay on the strip because it is easier to walk within the area. Most hotels on the strip offer vegan dining options, including The Wynn.
If you rent or drive a car and are on a budget, I would advise to stay at apartment/hotels off the strip. There are plenty of hotels with free parking spaces, so that shouldn't be an issue if you are staying on the strip with a car. Either way works. You also have the transportation access to Whole Food Markets, Ronald's Donuts and other vegan and vegan-friendly restaurants that are not on the strip.
On the road to Red Rock Canyon. This was taken in the early morning, around 6:30am when traffic was nearly empty It is a breathtaking getaway from the busy Las Vegas Strip. Red Rock Canyon is located about 15 miles west of the Las Vegas Strip. Just get on the West Charleston Blvd (State Route 159) to Red Rock Canyon from the strip.
Want more recipes or something more? Get your monthly vegan miam newsletter and receive exclusive Taiwanese and/or Asian recipes. Receive new posts by email, by RSS or bloglovin', and keep up with vegan miam on facebook, twitter, pinterest, instagram and google+.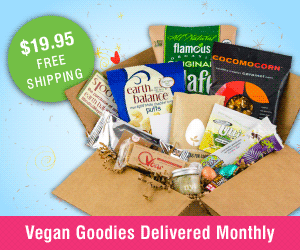 ---