It was February when I visited Brookline's traditional Indian restaurant, Curry House. My partner's sister and her friend mentioned the restaurant more than once and every Tuesday, it holds a vegan buffet. I do admire Indian cuisine, but I eat out rarely (plus cooking is challenging) and because not many Indian restaurants are able to accommodate entirely vegan dishes (they add ghee or yoghurt I cannot eat at all). I prefer a 100% vegan Indian cuisine most of the time. Curry House was just within walking distance from my partner's sister's condo, which is pretty convenient and we wanted to try the vegan buffet out. We came when it open and it was a bit empty, except for the soap opera. The vegan pots are usually located on the right of the bar (the left side is not vegan), or you can ask the staff to point out which ones are vegan. This is a typical small buffet: take a dish, fill whatever you like, come back with a new dish and refill until you are satisfied. Kindly ask for some complimentary naan bread (they are vegan according to the staff) at the counter, and they will be ready and warm for you (they will bring them to your table). Those naan bread were freshly made and huge though.
Location & Hours & Notes
1335 Beacon Street Brookline, MA 02446 . Roughly 5 minutes walk from Brookline's Trader's Joe.
Vegan Buffet only opens every Tuesday 11:30am to 3pm. Costs $8.95 per person (excludes taxes.)
Comes with freshly made, and warm naan breads which are vegan.
Dishes I've Tried
I've tried all vegan dishes from that day (Tuesday, February 21st, 2012). They were all very delicious for the first try, but then when I went for a second dish, I knew I was already full. I tend to go for potatoes with peas or mushrooms since I really like them in my saucy dish. I'm not big on eggplants or chickpeas, but I would say all of these vegan dishes tasted very good especially for a vegan buffet where you can try all of them vegan! It is nice to have variety of them.
Vegan Dishes that day include:
Matar Mushroom: Green Peas with Mushrooms (top left)
Cabbage Bhaji: Cabbage, green peas in saute of herbs & spices (top right; with spoon)
Chana Dal: Chick-pea lentils (top right; with no visible spoon)
Aloo: Baigan Eggplants and potatoes in a curry sauce (bottom left)
Kaddu: Squash in Tomato, Onion, Ginger, Garlic Sauce (bottom right)
Want more recipes or something more? Get your monthly vegan miam newsletter and receive exclusive Taiwanese and/or Asian recipes. Receive new posts by email, by RSS or bloglovin', and keep up with vegan miam on facebook, twitter, pinterest, instagram and google+.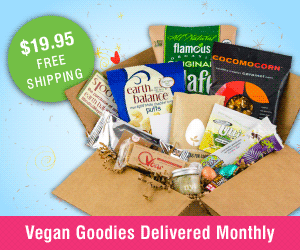 ---