A food cart based in SE Portland offers a variety of vegan and vegetarian burgers using Dave's Killer bread and Daiya cheese. It was my first time to try Off-the-Griddle foods. To make it brief, I've listed pros and cons as shown below:
Pros: Colourful food cart and friendly staff. Great customer service. Lovely bread selections and use of Daiya cheese. Good portion sizes.
Cons: Didn't like the house-made vegan blue cheese sauce (it sounded very good in wording) because it made the burger soggy thus I tasted the tofu still, but no flavour still. I personally like seitan or dry patties on burgers, but their burgers have moist/rice-like patties. Buffalo cheeze fries are average (a bit greasy for my taste, but everyone's opinion is different), maybe I should have tried the curly fries since they are more unique.
Want more recipes or something more? Get your monthly vegan miam newsletter and receive exclusive Taiwanese and/or Asian recipes. Receive new posts by email, by RSS or bloglovin', and keep up with vegan miam on facebook, twitter, pinterest, instagram and google+.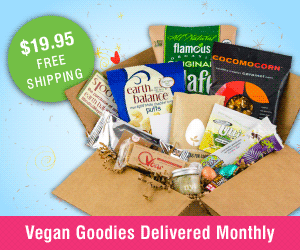 ---