I went to Pearl District's vegan-friendly fine-dining restaurant for lunch at Andina Restaurant in September 2011. Andina Restaurant was one of my favourite eats in downtown Portland, Oregon: it incorporates native Peruvian pre-colonial ingredients and techniques into beautiful and modern Peruvian dishes.
For other older posts on eating vegan at Andina Restaurant, view here.
Website: www.andinarestaurant.com/ | Facebook: facebook.com/andinarestaurant | Twitter: twitter.com/andinaportland | Menu: You can view their online menu here.
Address: 1314 NW Glisan St Portland, OR 97209. Pearl District in downtown Portland, Oregon.

If riding via Portland Street Car

, stops are at 10th and Glisan (Westbound to NW 23rd Avenue) or 11th and Glisan (Eastbound to Portland State).

If riding via MAX Light Rail Stop

, stops are at 9th and Yamhill (Eastbound) or 10th and Morrison (Westbound).
Hours: Mon – Thu: 11:30 am – 2:30 pm / 5:00 pm – 9:30 pm, Fri – Sat: 11:30 am – 2:30 pm /5:00 pm – 10:30 pm, Sun:11:30 am-2:30 pm / 5:00 pm – 9:30 pm.

Be sure to make reservations on either Friday and weekends because they tend to get very busy, so always make that reservation (and request you are vegan, etc.)

.
Vegan Notes: It is a Peruvian fine-dining restaurant that offers a separate vegan menu. Be sure to tell your server that you are a vegan and would like a vegetarian. The only tip I have is dine for lunch instead of dinner because the portion sizes are the same and it is more expensive to dine at dinnertime.
Bloody Mary with seaweed rim
It wasn't my cocktail drink. I'm not sure what to describe this cocktail, but it does have some kind of seaweed flavour on the glass rim. That was a special cocktail of that day, taken nearly 8 months ago.
ESPARRÁGOS PERUANOS: fresh asparagus brushed with olive oil and grilled
It was one of the small plates/appetizers. Lovely lightly grilled asparagus with rich olive oil. Great flavour.
LOCRO SERRANO CON GRANOS ANDINOS: savory vegetarian stew of squash, served with garlic rice
Always tell your serve to make that vegetarian dish as vegan, because they usually top it with a quail egg or cheese. This vegan dish, squash stew with garlic rice has been around for a long time since I dined at Andina more than couple of times. It was one my favourite dishes. The creamy vegetable squash stew with different potatoes and snow peas with warm garlic rice was a great dish!
HONGOS SALTADOS: wild mountain mushrooms wok-fried with onions, tomatoes, soy sauce, garlic, and ají, served with Yukon Gold "papas fritas" and garlic rice.
I think of it as an Asian infused Peruvian dish. The thick Yukon Gold french fries were really good, nicely portioned and sliced and the dish was full of mild mushrooms flavour with hint of soy sauce and garlic. I would highly recommend this dish or the vegan squash stew!
For other older posts on eating vegan at Andina Restaurant, view here.
Want more recipes or something more? Get your monthly vegan miam newsletter and receive exclusive Taiwanese and/or Asian recipes. Receive new posts by email, by RSS or bloglovin', and keep up with vegan miam on facebook, twitter, pinterest, instagram and google+.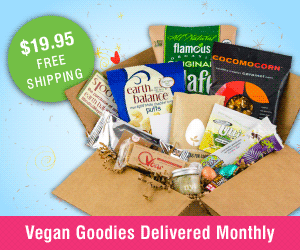 ---