This is my first time to dine at Seattle's Plum Bistro for brunch. I had the opportunity to try spicy Mac and Yease after hearing good words about it, and it tasted really good and yummy (but a bit greasy for my taste). I think it is my favourite dish so far.
I had a creamed tofu-filled cilantro crêpe and I never had crêpes in my life so I figure a vegan crêpe would be unique to try. Unfortunately it was a bit too salty, and I'm not sure if that's the way a "savory" crêpe should be. Every individual has different taste in savory foods, but for me, I don't like too-salty foods. I really like the pina colada pancakes; they turn out very good, but not so much for the jalapeno tofu scramble. The mini biscuits in chili chorizo gravy looked really yummy and hearty, and I liked it so far, but I wished the sauce could be more flavoured.
Want more recipes or something more? Get your monthly vegan miam newsletter and receive exclusive Taiwanese and/or Asian recipes. Receive new posts by email, by RSS or bloglovin', and keep up with vegan miam on facebook, twitter, pinterest, instagram and google+.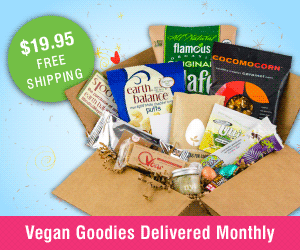 ---