Here are more exclusive, and nicer photos of Wayward Vegan Cafe meals, photographed by my boyfriend Doni (website). All are taken by 5DMII and prime 35mm. I'm putting/editing them for him so that way I can place these photos up for Wayward Vegan Cafe, my favourite cafe in the U.S.A.
This diner style vegan cafe was probably one of my favourite highlights in Seattle and my favourite restaurants so far this year. I had a vegan Hillybilly omelet served with fresh potatoes and it tasted amazing. The veggie sausages, hashbrowns and grilled vegetables in the omelet tasted yummy. I loved their country gravy and I noticed they put Daiya cheese topping because I know how Daiya cheese tastes like. I live with Daiya cheese on a monthly basis.
It's my first time to try a vegan omelet, and it blew me away completely and excessively. The beautiful herbed biscuits with country gravy and the fried country steak  (the crunchiness of it) tasted so good. I would go back there again. Everything tasted gorgeous and fabulous. I <3 Wayward Vegan Cafe, yum!
I never had an upset stomach afterward (since I'm very sensitive to soy foods), instead I had a happy and satisfied stomach in the end.
Want more recipes or something more? Get your monthly vegan miam newsletter and receive exclusive Taiwanese and/or Asian recipes. Receive new posts by email, by RSS or bloglovin', and keep up with vegan miam on facebook, twitter, pinterest, instagram and google+.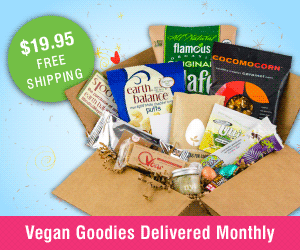 ---